Meet The "UNTAPPED MARKET"
The market you can produce lead services for is bigger than you may imagine.
Besides helping existing Solar Install Companies, many regular contractors are considering getting into Solar...
BUT they are stymied by ONE Thing. Its not the knowledge- they can get that. It not installers - they can hire them
NO, their problem is LEADS!
They Aren't Sure How To
Get Solar Install Leads!
It's not quite the same as what they're doing now for roofs, or basements, or room additions or garages, etc... and most of them know it.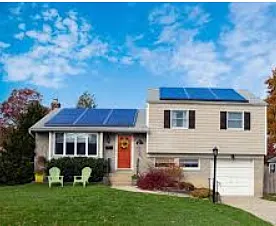 Now Imagine This:
What if you had a PROVEN system that predictably produced the residential leads installers want, every single month?
And what if that system worked for you passively, using social media and lead gen sites...producing 24/7 while you slept?
What if this reliable little marketing department could be leased out to hungry solar companies for an affordable amount that STILL made your agency a pretty penny?
This would be a source of leads that the solar contractors didn't need to manage
or worry about.
...Providing them with the security and reassurance that when there's an issue, your agency will take care of it.
Solar installers would no longer be at the mercy of unpredictable revenue sources like how many referrals they get or how many doors they knocked on this month...
Soon their "best" months will be considered an "average" month... That's news they LOVE to hear!